Frank Kaminsky III suffered a right foot sprain on Oct. 21 in the Charlotte Hornets' preseason loss to the Minnesota Timberwolves. Rick Bonnell of the Charlotte Observer reports Kaminsky is listed as questionable for the Hornets' season opener against the Milwaukee Bucks on Oct. 26.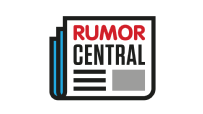 Bonnell tweeted that he would be "mildly surprised" if the 7-footer will be ready to play in the Hornets' first game.
Kaminsky spent four seasons with the Wisconsin Badgers from 2011-15, so playing in Milwaukee usually nets him a warm welcome. The No. 9 overall pick in the 2015 draft helped lead the Badgers to back-to-back Final Four appearances and was named the National College Player of the Year for the 2015 season.
During his rookie season, the 23-year-old averaged 4.0 points, 3.0 rebounds and 20.5 minutes in two games at the Bradley Center in Milwaukee.
-- Paul Saldana