After struggling during his rookie season in the NBA, forward Henry Ellenson will enter his second training camp with the mindset to impress Detroit Pistons coach Stan Van Gundy.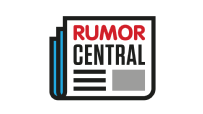 "Coach has said many times, 'No one is a starter, no one is a bench player. There's minutes to be earned,' " Ellenson told the Detroit Free Press. "You have to go in and compete. That will be my biggest mindset, being a good competitor."
Ellenson, the No. 18 selection in the 2016 NBA draft, made just 19 appearances with the Pistons last season and averaged 3.2 points and 2.2 rebounds.
Ellenson is fourth on the Pistons' power forward depth chart behind Tobias Harris, Jon Leuer and Anthony Tolliver.
"Going into camp, I'm feeling real confident," he said. "Now, I have to go compete, because the other guys are going to do the same thing."
-- Nick Silva