The Detroit Pistons have a 7-3 record and head coach Stan Van Gundy is fairly happy with his playing rotation. Second-year forward Henry Ellenson and rookie guard Luke Kennard are at the bottom of the depth chart, which has limited their time on the floor.
Van Gundy was asked what he needs to see from each player.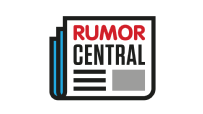 Regarding Kennard, "The good part is he's always under control, but once he makes a decision to come off a screen, whether it's to a handoff or coming off as a shooter, he's got to come off hard, like Avery Bradley does, like JJ Redick, like Kyle Korver, guys who bust off screens," Van Gundy told MLive.com.
Kennard, the No. 12 selection in the 2017 NBA Draft, is currently behind Bradley, Langston Galloway and Reggie Bullock on the shooting guard depth chart.
Ellenson, the No. 18 pick in the 2016 NBA Draft, is also near the bottom of the frontcourt depth chart.
"It's all a process. Henry is going to put in the time, but he doesn't need to go into games and focus on his offense," Van Gundy said. "He'll play well offensively. He's got to continue to focus on the defense."
If Van Gundy can't find enough time for Kennard and Ellenson this season, the Pistons will send them to their G League team, the Grand Rapids Drive, to get some needed game action.
-- Nick Silva