UTAH

FROZEN FOUR
GYMNASTICS
WISCONSIN CLAIMS TITLE
NCAA WOMEN'S HOCKEY
Kirsten Simms scores deciding goal as Wisconsin captures national title
Purdue's Matt Ramos pins Iowa's Spencer Lee in colossal wrestling upset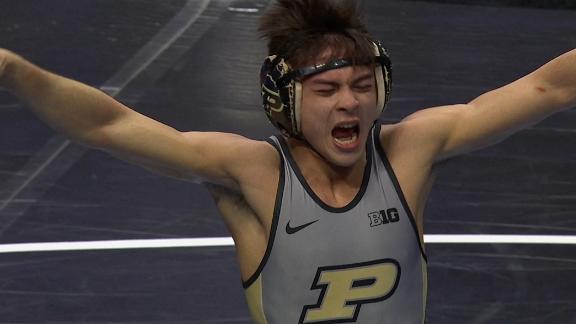 NCAA WOMEN'S HOCKEY
NCAA Men's Baseball
Carosone says Auburn showed grit in rout of Samford
The No. 23 Tigers' Emily Carosone credits smart at bats for the 10-0 win over the Bulldogs as they record eight walks and five hits in five innings.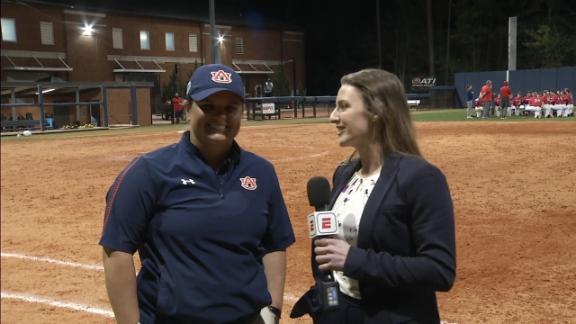 UK's Harrison says beating Cardinals is 'extra special'
After logging two RBI singles in the 7-4 win over Louisville, Meeko Harrsion explains what winning the Battle of the Bluegrass means to the No. 16 Wildcats.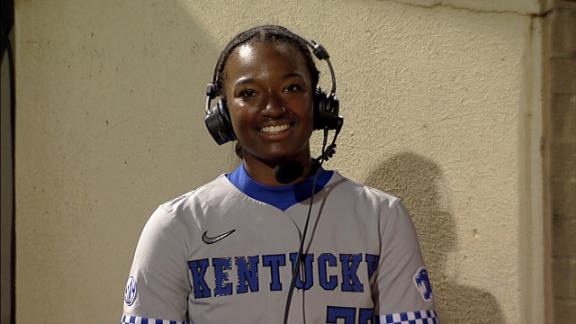 Weber says she wanted to get job done for Mizzou
After pitching four shutout innings in the Tigers' 4-1 win, Jordan Weber explains her process of quieting Northern Iowa's bats and details improving her efficiency.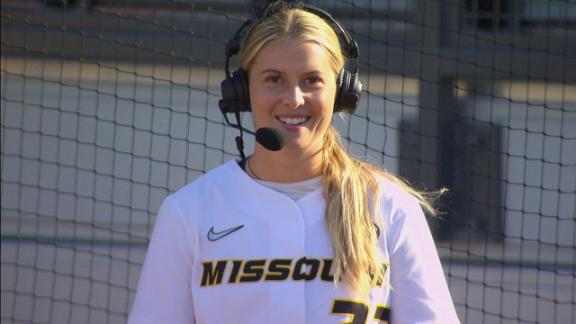 In the Softball Circle: Hogs climb behind Delce's gems
ESPN softball analyst Amanda Scarborough looks at No. 11 Arkansas' rise in the rankings with pitching from Chenise Delce and previews its series vs. MS State.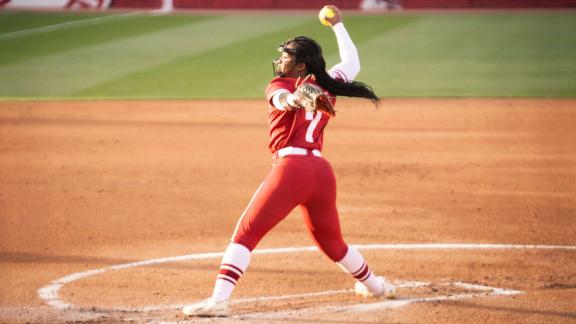 NCAA Men's Baseball
Auburn's Irish explains success in college baseball
After going 4-of-5 at the plate with five RBIs in the Tigers' 14-1 win over North Alabama, freshman Ike Irish says he let the bat do the work.