Cyborg discusses her contract status with Belaltor MMA
MMA fighter with monstrous right hook for K.O
Josh Copeland catches Alex Nicholson with a powerful right hook for an incredible knockout in the Professional Fighters League.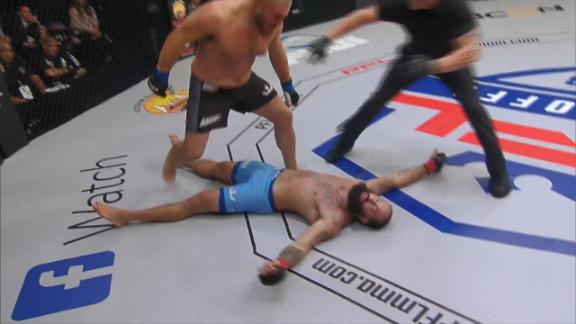 MMA fighters ignore referee's intervention
Joao Elias and Walter Martins continue to brawl behind the referee's back, leading to a no-contest in their Imortal FC 9 bout.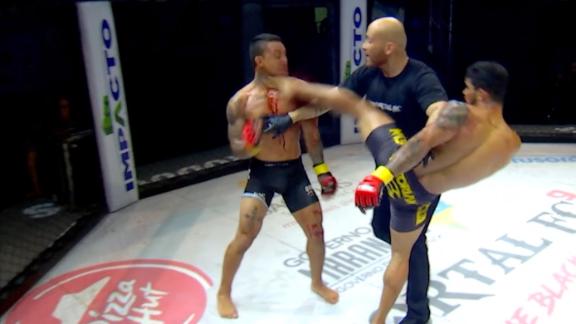 Miocic: 'I beat the brakes off' Ngannou
UFC heavyweight champion Stipe Miocic says he appreciates people doubting him against Francis Ngannou, as he used it as fuel to win at UFC 220.
Sonnen beats Rampage, advances to semifinal
In the first fight in the Bellator MMA World Heavyweight Grand Prix, Chael Sonnen defeats Quinton "Rampage" Jackson by unanimous decision. Sonnen will face the winner of Frank Mir-Fedor Emelianenko.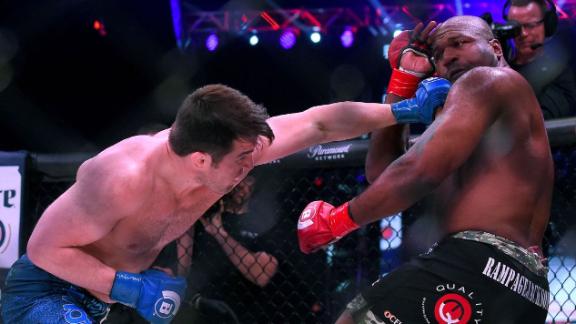 White doesn't know if McGregor 'will ever fight again'
UFC president Dana White tells Brett Okamoto that it "remains to be seen" if Conor McGregor will fight inside the UFC again and that the lightweight division is moving on.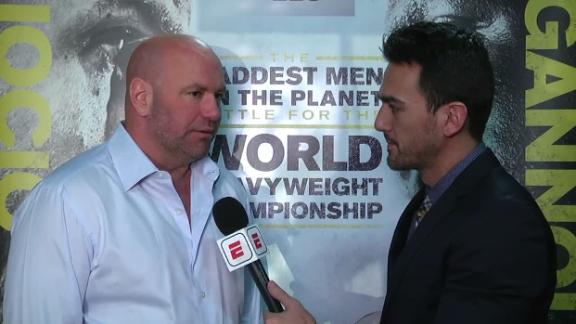 Top prospect Pico flattens opponent with body punch
Featherweight Aaron Pico delivers a mammoth left hook to the body of Shane Kruchten and Pico celebrates by dancing at Bellator 192.