Reggie Barlow on undefeated D.C. Defenders: 'Everyone has bought in'
Head coach Reggie Barlow breaks down the Defenders' recipe for success this season, what makes the XFL exciting and being embraced by the D.C. fanbase. Message dayside-dv-communication Shift + Return to add a new line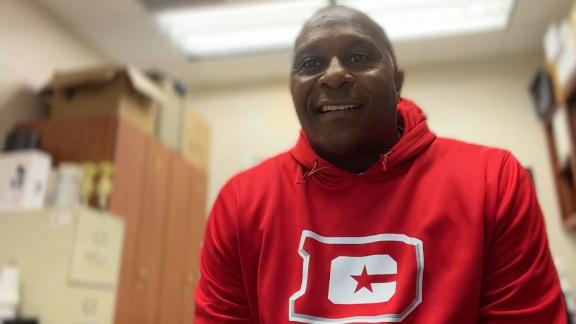 Why Doug Kezirian is taking the over in Guardians vs. Sea Dragons
Doug Kezirian breaks down why he's taking the over in what could be the Orlando Guardians' first victory of the season in the XFL.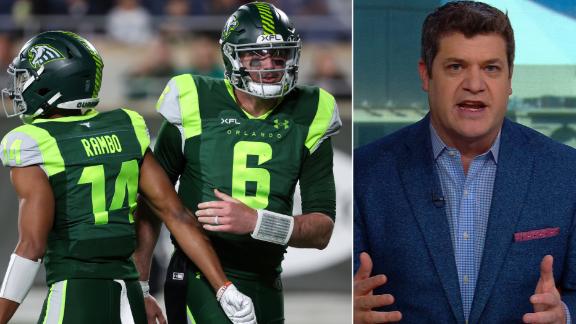 How Luis Perez is tapping into his veteran experience with the Vegas Vipers
Vegas Vipers quarterback Luis Perez reflects on his team's first XFL win of the season and what it's like playing on his ninth professional team.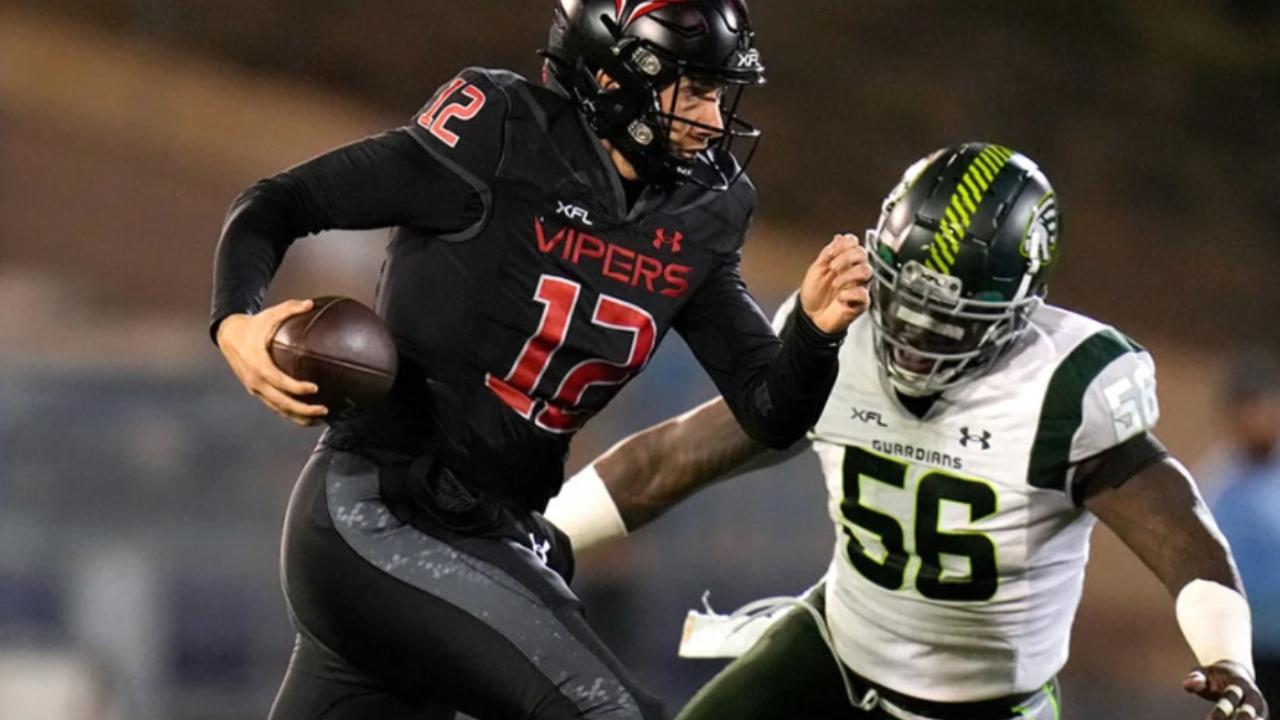 Darren Evans' INT seals game for Renegades as time expires
Renegades' Darren Evans comes up with an interception as time expires, sealing Arlington's 12-10 win over San Antonio.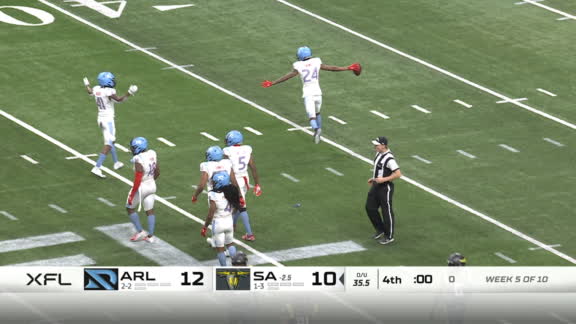 Shakur Brown gets crucial INT for the Renegades
Renegades' Shakur Brown picks off Jack Coan late in the game as Arlington holds on to the lead.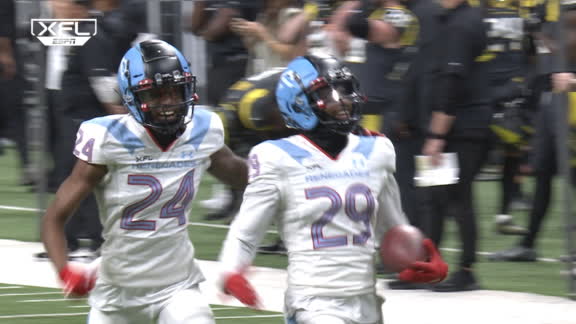 De'Veon Smith punches it in to give the Renegades the lead
Arlington RB De'Veon Smith takes the handoff and muscles forward for a touchdown.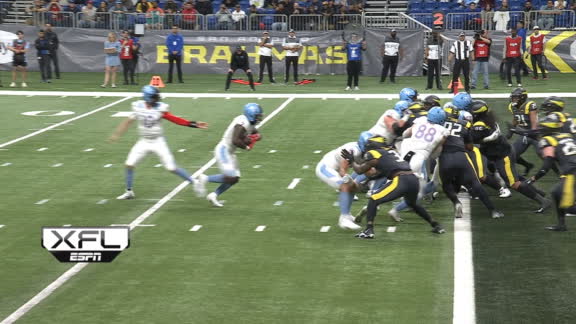 T.J. Vasher is left wide open for a Brahmas TD
San Antonio QB Reid Sinnett finds T.J. Vasher wide open in the end zone for a touchdown.